7 Spices for Fantastic Skin to start the New Year
Nature's treasure trove of spices can be used to improve skin health, reduce systemic inflammation and improve your digestive system.
Spices not only add flavour to food, but in addition they have many useful medicinal properties too.
Read on to learn how you can simply incorporate these 7 top spices in your diet and routine to naturally help improve your skin and your general health.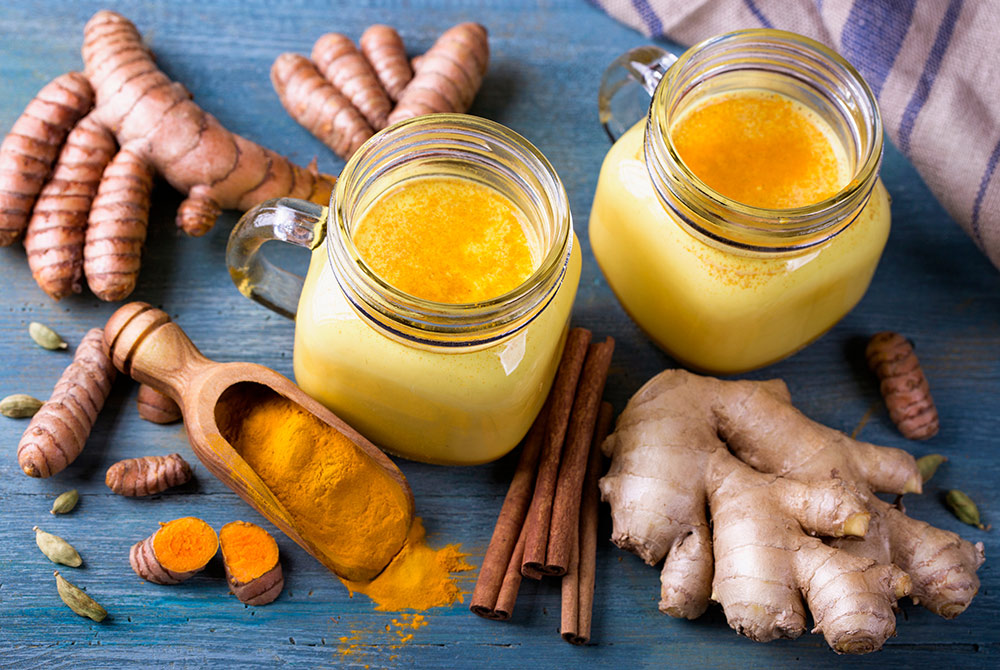 1. TUMERIC (Curcumin)- for it's antibacterial properties
Curcumin and turmeric are often used interchangeably, but technically tumeric is the yellow spice powder that you use for cooking. Curcumin is a component of turmeric.
Tumeric is one of the major anti-inflammatory antibacterial spices. Tumeric has been shown to significantly reduce the number of bacteria that typically trigger acne. It is good fr your skin when applied topically. A typical Indian beauty secret is to mix a paste of turmeric and yoghurt to make a facemask. Ingesting turmeric in combination with black pepper increases it's uptake.
2. CUMIN – for it's anti-oxidant, anti-aging properties
Cumin contains super skin nourishing Vitamin E. The natural antioxidants in cumin help fight free radical damage that can lead to premature skin aging. The spice cumin has in addition disinfectant properties.
Cumin is a delicious additive to food – or mix cumin oil with apple cider vinegar to make a natural skin tonic.
3. CINNAMON – for a natural flush
Cinnamon is the smell we associate with Christmas. Cinnamon when used externally creates such a strong stimulus that it causes vasodilation, i.e. it draws blood to the skin. It is ideal to mix cinnamon in a lip scrub composed of salt and coconut oil, to give lips a natural voluminous rosy look.
4. FENNEL – for irritation and redness
This liquorice flavoured spice is good for sensitive skins. It soothes and decreases irritation and redness.
Prepare a fennel infusion with warm water, let it cool and use it as a spritzer for face and neck.
5. CHAMOMILE- as a natural anti inflammatory
It's anti-nflammatory properties reduce redness and irritation and aid in wound healing.
Drinking chamomile tea provides nourishment to your body and aids sleep.
6. NUTMEG – a natural antiseptic
Nutmeg helps reduce inflammation and irritation and promotes hydration. It is a delicious spice to use on all sorts of vegetables.
7. GINGER – for radiance.
This is one of the most common spices used to promote beautiful skin. It improves skin tone, fights blemishes and lightens age spots. You can make a lemon and ginger infusion and both drink it and use it as a facial tonic.