AQUAGOLD® Fine Touch
Aquagold is a special device, personally ordered for each patient. It consists of 20 gold-plated surgical steel needles that penetrate 0.6mm into the skin delivering bioactive compounds directly into the dermis. At Regenerative we tailor make a PRF (Platelet Rich Fibrin/ stemcell/ plasma/ growth factor) cocktail – possibly with the addition of a micro amount of neuro-modulator and or vitamins for each patient – because each patient has different needs. Each of the hollow 20 needles in the AquaGold device is very small, even thinner than a human hair (0.13mm wide). Topical numbing is usually unnecessary.
Mild erythema, or redness, is seen immediately following the procedure and will typically resolve within twelve to twenty four hours. Makeup and normal skincare can be resumed the following day. Results can last three to four months. AQUAGOLD® Fine Touch is an ideal treatment to have 7-10 days or so before a special event – when you want to look your best – naturally.
Aqua Gold treatment – Kr 3.900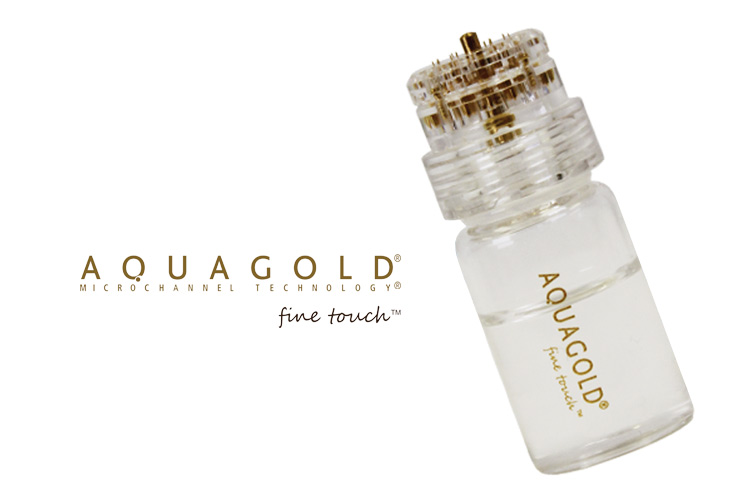 What to expect:

• More glow and revitalized skin
• Reduced fine lines and wrinkles
• Smaller pores
• Prevent acne and sebum lumps
• Less facial sweat
• To repair photodamage, to reduce pigmentation and sunspots
The treatment can be performed on face, neck and chest. We recommend to repeat the treatment after about 6 months. The treatment takes about 20-40 min, depending on how many areas needs to be treated.
See prices