Light based «Photo Dynamic Therapies» (PDT)

The philosophy at Regenerative is to find ways to stimulate your own body's potential for rejuvenation. At Regenerative, we recommend a COMBINED approach of various therapies, to effectively and gently nudge back the aging effects of time, resulting in a younger, natural looking you.
We are all aware of photobiomodluation, that light, i.e. sunlight can modify our skin. Every time we go on holiday and come back with a tan, we have experienced «photobiomodulation». Production of vitamin D in the body is effected by exposure to sunlight. We are also aware that we must have sunlight – ie a specific wavelength, exposure time and intensity to get these effects. Some people tan quickly , others slowly . We are all individuals when it comes to how we respond to light. Photo Dynamic Therapy (PDT), is treatment with specific wavelengths, time exposure and intensity to manifest rejuvenating «photobiomodulation»
We are delighted that Regenerative now offers Photo Dynamic Therapy (PDT) in combination with other Regenerative skin therapies for seriously effective anti-aging treatment. PDT of specific wavelengths has long been documented to have a regenerative effect on aging and sun-damaged skin.
PRICES:
Dermalux Light therapy – 249-, kr
Dermalux Light therapy x 10 -2.240,- kr
Dermalux Llight therapy + Dermapen – 2.600,- kr
Dermalux Light therapy + Dermaplaning/shave – 1.150,- kr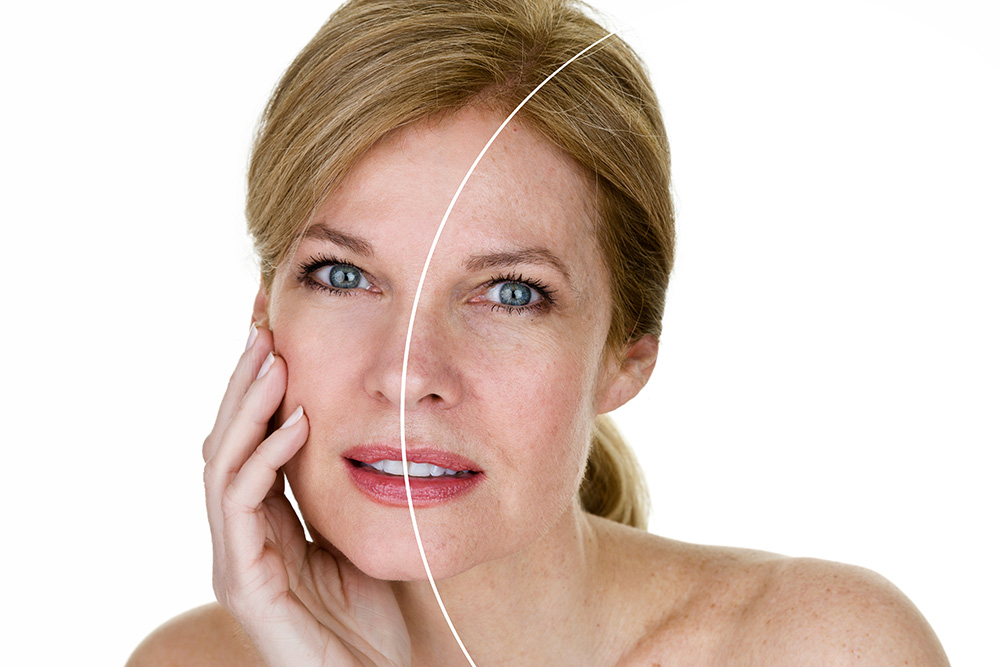 Our Dermalux system uses only clinically documented wavelengths to treat your skin

Blue: 415nm, Red: 633nm, Near Infra Red (NIR): 830nm). These wavelengths stimulate photobiomodulation of targeted cells, with proven results. We can modulate exposure times and intensities to suit your skin type. The unique Tri-Wave technology of this system enables individual, concurrent and sequential wavelength treatments to promote maximum cell activity for superior and longlasting results.
Where appropriate we combine the light therapy with photomodulators for even stronger targeted effects. The relaxing PDT therapy can be combined with any of the Regenerative treatments : dermal shave, microneedling, and mesotherapy to augment their effectiveness. A course of PDT in combination with Regenerative treatments will give you the results you are looking for.
Please see our website bibliography under «Treatments» – «Healthcare professionals» for scientific documentation of PDT
What does LED Phototherapy treat:

• Anti age
• Acne and pores
• Rosacea, red and irritated skin
• Dehydrated skin and uneven skin tone
• Inflammatory skin conditions
• Faster recovery from our treatments, as well and pain-relieving effect.
• Relax and wellness